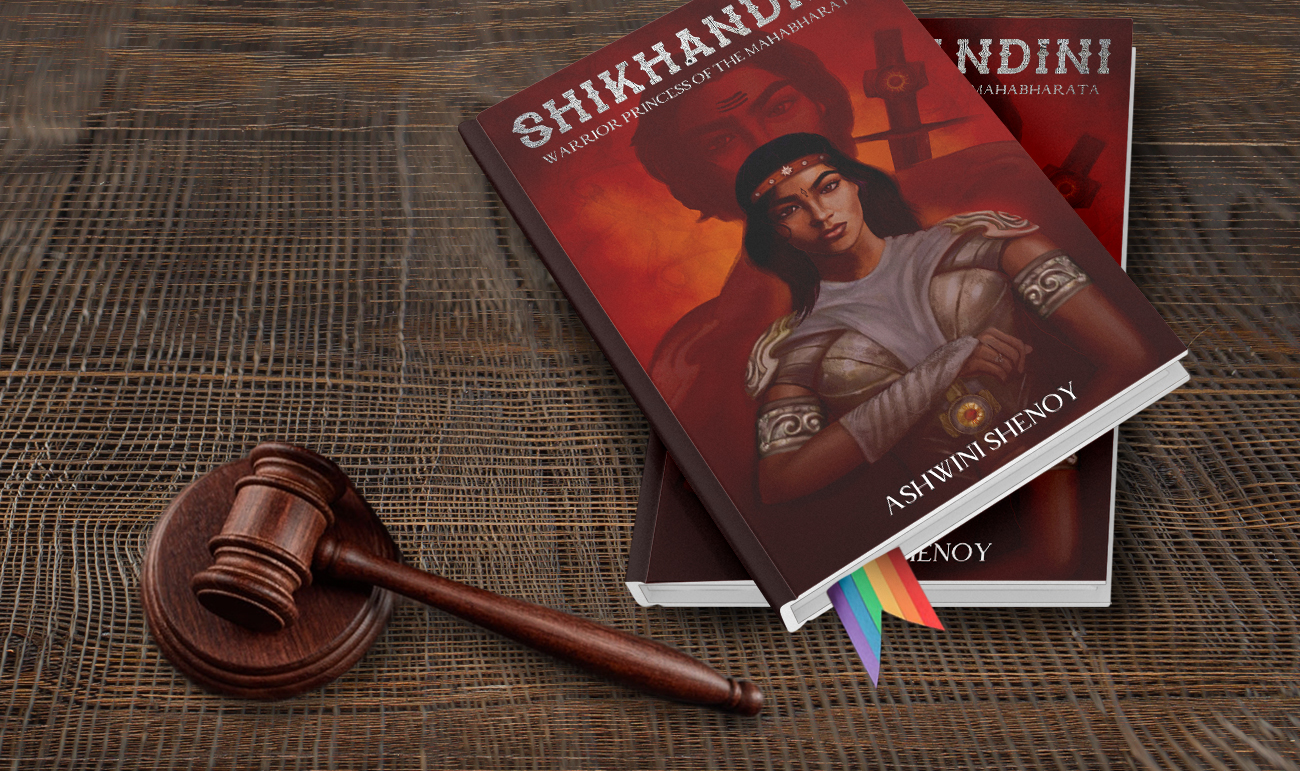 A LANDMARK JUDGEMENT & THE CURIOUS CASE OF SHIKHANDINI
Pride Month is here. Reminding us yet again that though much has indeed changed for the LGBTQIA+ community, old prejudices and perceptions still remain entrenched, hard to break, even in the face of landmark court judgements.
In September 2018, when India's Supreme Court made gay sex legal, it was arguably the first victory for the LGBTQIA+ community in modern India.
In 2021, the Madras High Court, responding in a 107 page order to a petition by two women who had approached the court for protection from their families, who opposed their relationship, banned any attempt to 'cure' the gender identity or sexual orientation of people.
Both cases were revolutionary steps in eliminating gender bias from rigid social systems, setting clear precedents for the protection of LGBTQIA+ rights. Pride supporters exulted: We are now like the US, UK and France in terms of liberty and human rights! Regrettably, every achievement, whether in science, medicine, the arts or society, finds acceptance and credibility on the touchstone of the West. We Indians are so blissfully unaware of the 'modern' India that existed long before colonialism imposed its mores on this ancient land.
Ardhanarishwara, a lesser-known form of Lord Shiva, essentially signifies the union of Lord Shiva and his consort Shakti, representing the synthesis of masculine and feminine energies. The fact that this form of Shiva-Shakti is not only known but also celebrated and worshipped as divine in the Indian sub-continent, is a clear hint that we were perhaps more accepting of transgenders as strong manifestations of the human spirit.
Perhaps it is time to re-look at our history and bring into the limelight important characters and their contributions from the great Indian epics that we hold so dear. Understanding our own human and social heritage may help to open the doors of our hearts and the acceptance of our minds for a community of over 2.5 million people (recorded), who are part of our common journey on this earth.
It was with this intention that I wrote the book, Shikhandini: Warrior Princess of the Mahabharata(Leadstart Publishing 2019), on the first anniversary of the historic 2018 judgement by The Supreme Court. Yet, isn't it strange that even today, nearly two years later, I still see hesitancy in people when they read the title, dropping their gaze… Those who seem genuinely interested to know about the protagonist, don't really know where to start. So pervasive is popular perception that anything else seems a flight of fantasy.
'What is there to write about her…him…it? She-he was just a pawn used by the brave Pandavas in the Great War.'
'273 pages on…it? Really?'
Despite her valour, strength and ultimate sacrifice in the cause of restoring righteousness in the land, today all that remains of Shikhandini is her unusual name, spoken with mockery and derision. The firstborn child of King Drupada of Panchala, Shikhandini was a Princess by birth, a warrior by karma, and a trans-gender by choice. A choice she was forced to make because she was a woman. Regardless of how great a warrior she was, no woman was permitted to fight in the Great War. It was a man's world. How hauntingly familiar that sounds.
Shikhandini was an Athirathi, a warrior of the second-highest rank, and a Senapati, Commander of the Panchalan Army. A trained warrior of unmatched valour and skill, she single-handedly defeated the hundred Kaurava brothers in the Battle of Panchala. All her life she strove to fulfil one goal – to slay the Maharathi of Hasthinapur, an immortal, who had wronged more than one woman during his long life.
But the book is not just about Shikhandini, the Princess by birth. She undergoes a gender transformation under the aegis of Ila, another forgotten character from our history. Ila was the daughter of Lord Manu, and a sibling of Ishvaku, the original forebear of Lord Rama's sun dynasty. Ila was also the mother of Puruvaras, an ancestor of the Hastinapur Kurus. There are many versions of Ila's story. Some believe she was a magical being who could change her gender as she wished; others say she was cursed to live the life of an androgyne. In Shikhandini, the science of gender transformation is given the name 'Science of Ila', as a tribute to one of the greatest medical-scientists in Indian history.
In this retelling of epochal events, Shikhandini's transformation from woman to man, based on ancient medical science, is what makes the story both riveting and real in its validity, human intensity, driven purpose and ultimate sacrifice. In this new dawn, when the third gender is finally gaining acceptance and identity, it is perhaps time Shikhandini's story was retold in all its tragic glory. She sacrifices her womanhood, leaving behind her husband and son, subjecting herself to insufferable pain, all in the hope of restoring dharma in the land. But the story of her victory against the Maharathi has been twisted, manipulated and buried to feed the ego of patriarchs. For death at the hands of a woman/transgender, no matter how great a warrior, remains unacceptable.
Like Shikhandini, the LGBTQIA+ community is the waiting for the respect, acceptance and identity that is their due.
Ashwini Shenoy is an electronics engineer by profession and a writer by passion. Travelling to wherever her father's postings took the family, Ashwini grew up fluent in Konkani, Kannada, Hindi and English, having studied Sanskrit and Marathi as well. Along with a Master's degree in Technology, she holds a diploma in creative writing. A fervent reader of Indian mythology, historical fiction and stories with life lessons, she has experimented across genres, drawing into the limelight some of the most underrated yet pivotal characters of Indian mythology, retelling their stories from a more logical and balanced modern perspective. Shikhandini is her first novel.